A few other book stores you might look at if you can't find it here.


Science Fiction & Fantasy TOP


Locus Online
Locus Online - News, Reviews, Resources, and Perspectives of Science Fiction, Fantasy, and Horror.
SF Site
The SF Site reviews SF&F books, presents interviews with authors such as Elizabeth Moon, Charles de Lint, and Harland Ellison and has many other features. You can subscribe to their e-zine at their site.
Index to Science Fiction Anthologies and Collections.
The Index to Science Fiction Anthologies and Collections by William G. Contento is an index to 3,918 (at last count) to SF anthologies and single-author collections published before 1984, containing over 38,000 stories by 3,880 authors.
Nebula Awards
In addition to the Nebula Awards, the Science Fiction and Fantasy Writers of America(SFWA)also gives out the Grand Master Award and the Bradbury Award, and honors an Author Emeritus who speaks at the awards banquet. Works are eligible whether or not their authors are members of SFWA. All active members of SFWA in good standing are entitled to make recommendations and may vote on award ballots.
Hugo Awards
The Hugo Award was named in honor of Hugo Gernsback, "The Father of Magazine Science Fiction," as he was described in a special award given to him in 1960. The Hugo Award is administered by the committee of the World Science Fiction Convention (WSFS) held that year, and determined by nominations from and a popular vote of the membership of WSFS.
Award Sites



Mystery - Detective TOP


Mysteries Writers of America
Mystery Writers of America, Inc., is the premier organization for mystery writers and other professionals in the mystery field.
Edgar Awards
The Edgar Awards, presented by the Myster Writers of America, represent some of the best work in the mystery field. Awards include Best Novel, Best First Novel by an American Author, Best Paperback Original, Best Fact Crime, Best Critical/Biographical Work, Best Short Story, Best Young Adult, Best Juvenile, Best Television Episode, Best Television Feature / Mini-series, Best Mystery Motion Picture, and Best Play. In addition a Grand Master award may be give along with the Ellery Queen, Robert L Fish, Raven, and Mary Higgins Clark Awards.
CRIME & MYSTERY FICTION
A great site for crime and mystery fiction. An alphabetical list of hundreds of authors and pseudonyms. When you click on the link you get a short bio and a list of published books with dates published.

Arts and Crafts TOP


Elfwood
Elfwood is a non-profit project created and maintained by Thomas F Abrahamsson and helpful assistants. The site lets amateur fantasy artists and writers show their work for free to the general public. The subject matter comes from the wonderful world of fantasy/scifi.

Faery Shop
This site is dedicated to offering some of the best fantasy-based, art and products available. After several years of showing and selling her own items at her own site, Amy decided it would be fun to also promote and sell items from some of her friends and favorite artists.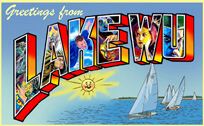 Frank Wu
The 2002 & 2003 Hugo Award Finalist for Best Fan Artist and 2004 Hugo Award Winner - Best Fan Artist, Frank Wu?s art has materialized in many magazines, including Fantastic Stories, On Spec, Talebones, Darkling Plain, Altair, E-scape and Strange Horizons. He?s also painted covers for books by Mark Siegel, Jennifer Barlow, Daniel Pearlman, and Jamie Rosen. His site shows many examples of his art.



RABZ Illustration & Fantasy Art Alan has been illustrating for over 12 years. His primary art medium is oil paint on masonite or board. On occasion or request he will produce digital illustrations. His work can be found on fantasy and science fiction art related: book covers, games, calendars, advertisements, magazine covers, posters and more. He generally works in the Publishing, Advertising and Fantasy Game industries.
Book Related Links
TOP